Using the Color Picker Tool & Hex Codes
Some of our products, including some Holiday Card designs, the cover of the Baby Board Book, and the cover of the Vow Book have a color picker tool in the editor allowing you to choose virtually any color. This is a small paintbrush icon typically shown in the editor on the bottom right of the product. This tool allows you to choose a custom color from the curated set of colors, or add your own unique color using a color hex code.
Hex codes begin with a "#" and a series of numbers and letters to indicate an exact color. You can use a free online hex code tool to find the perfect color code for your project. Hex codes can seem intimidating, but it's easy to map code to color with a color code finder. This visual tool gives you a hex code you can enter for any hue you select from the spectrum.
We recommend using this resource to find your hex code: htmlcolorcodes.com/color-picker.
Choosing a Custom Color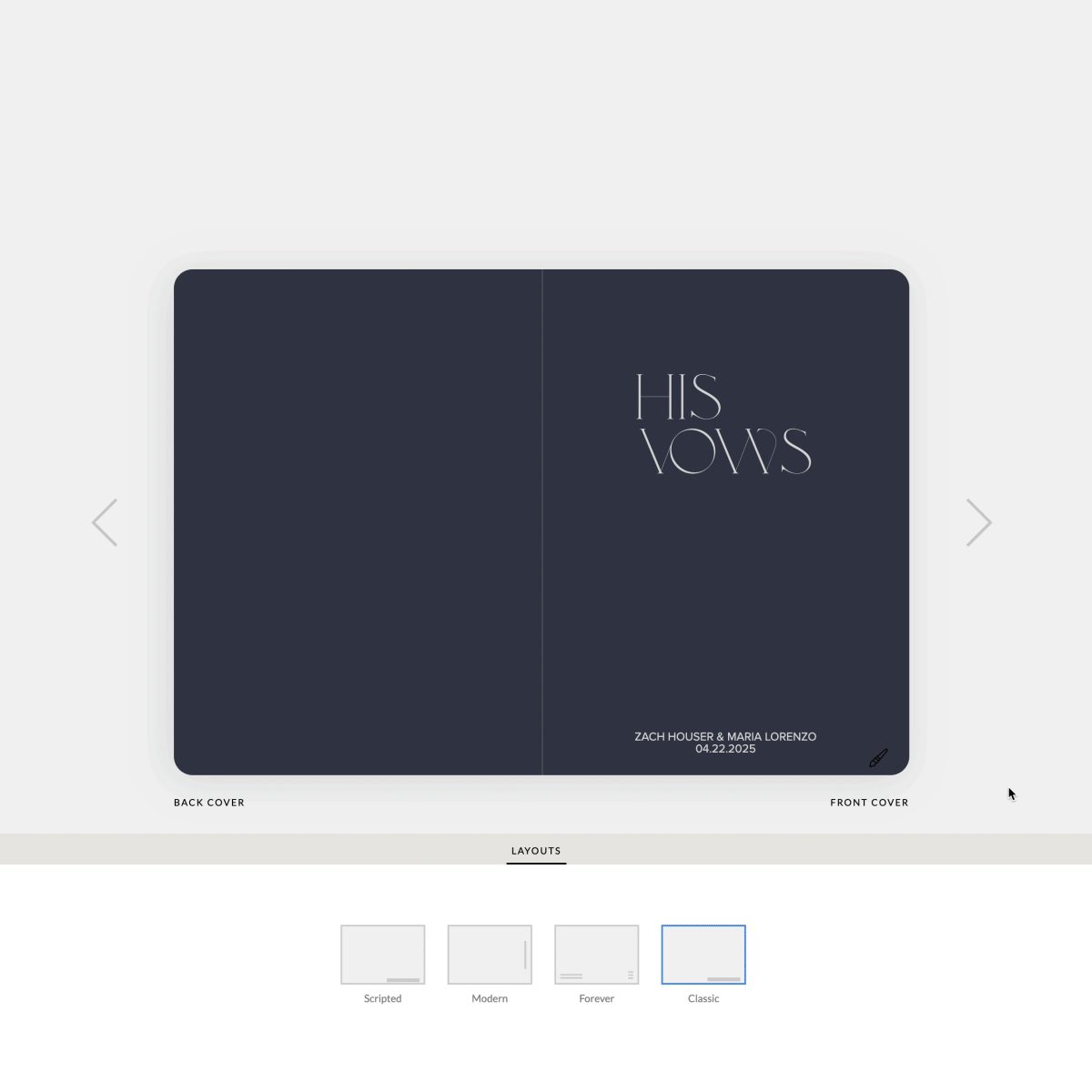 Some of our products, including many Photo Cards, the Baby Board Book, and the Vow Book, allow you to choose virtually any color. If you're creating something that allows for custom color, you'll see a paintbrush in the bottom right-hand corner of the product in the editor display. When you click it, a menu will appear with color swatches to choose from, plus the option to enter a hex code if you want something else. Select a color and watch your creation change to match!
Using a Hex Code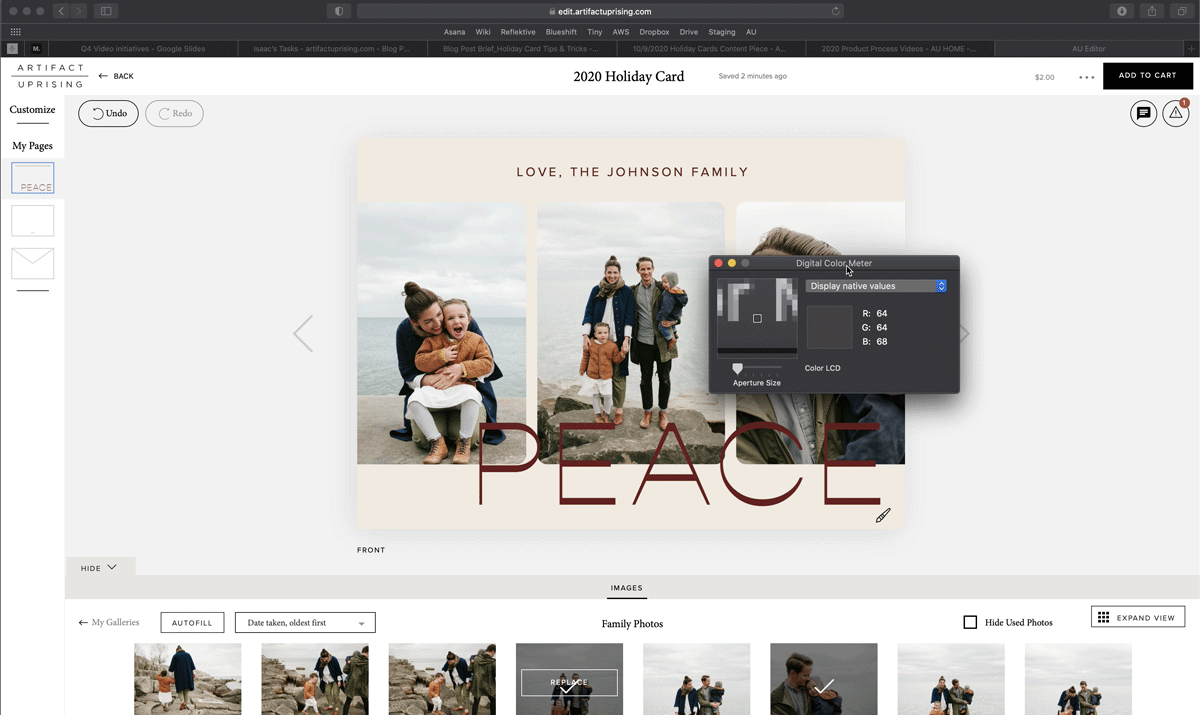 MATCHING HEX CODES TO PHOTOS
If you're on a Mac and want to match a color that's in a photo, the Digital Color Meter can help too. Press command + space bar at the same time to bring up search, then search for "digital color meter." Once the tool is pulled up, simply hover over any color on your screen to get the red, blue, and green values. You'll be able to enter these into the color finder to get your hex code.