*Please Note: We are currently in the process of creating a new editor. We are launching new products a few at a time, so there are two different tutorials featured here - one for photo books, and one for all other products. If you have any questions, please reach out to us at help@artifactuprising.com
To learn how to edit, rotate, & crop images in all other products, please scroll down. 
Photo Books
To rotate, crop, or edit your image once it's in the editor, select the image within your layout, then head to the image toolbar on the left side of the screen. There you can edit brightness and contrast, as well rotate and zoom in or out on the image.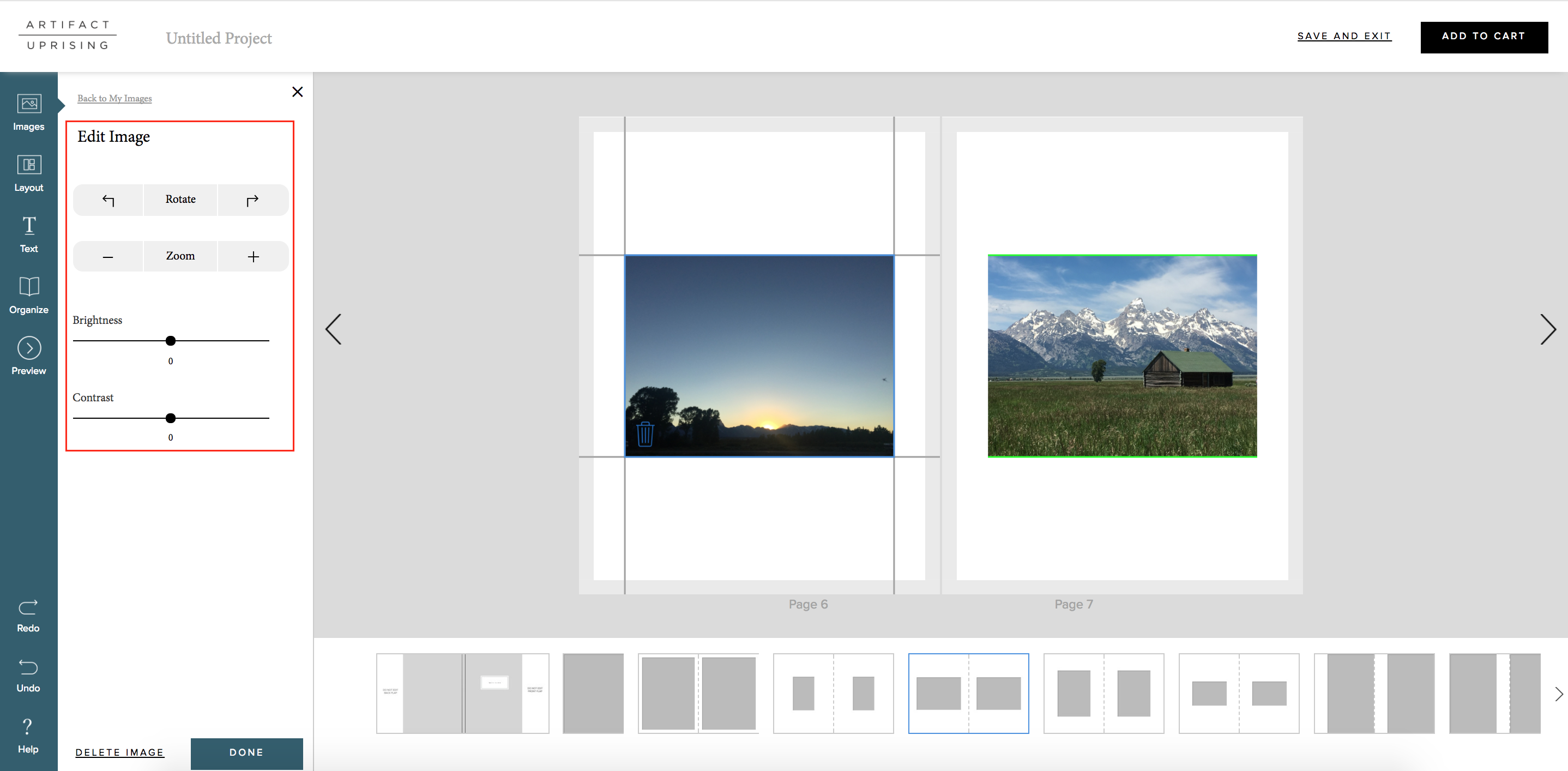 Here are some videos to help give you a hand: 
All Other Products
To rotate or crop your image once it's in the new editor, select the image within your layout, and an image editor will appear. Use your mouse to crop different parts of your image, or drag the blue outline to edit the cropping of the image. Use the two arrow icons at the bottom of the editor to rotate the image to the left or right.
Click Apply Changes to save your edits and return to the main editor screen.
There is currently no way to edit brightness, contrast, etc of images within the new editor.