To change a layout, first make sure the page you want to edit is outlined in black in the main editor view (for example: below, page 2 on the left is outlined in black).
Then navigate to the Layout tab at the bottom of the editor, decide which layout you want, and click to add it to the outlined page.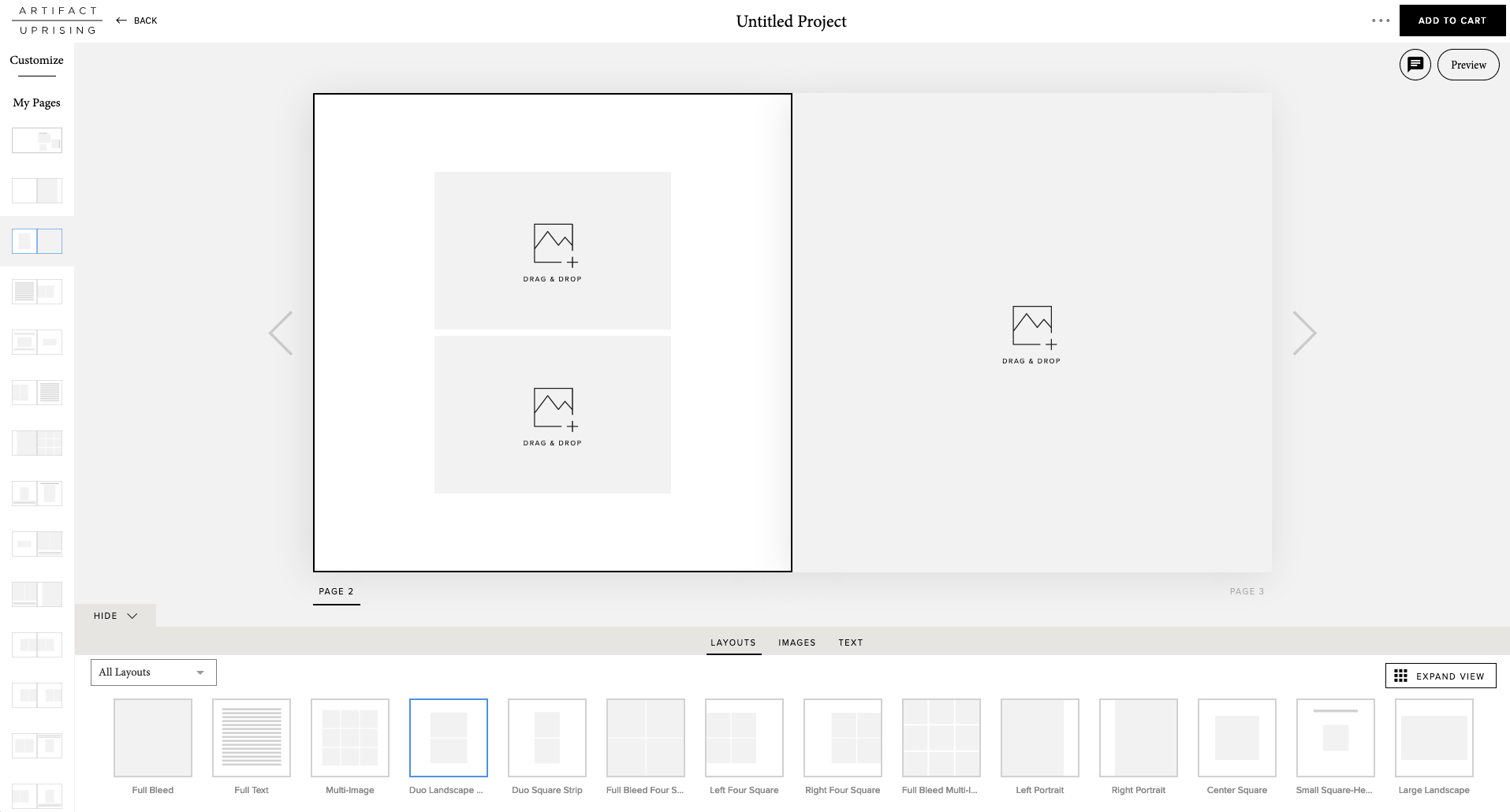 Want to view all your options at once? Scroll up and down within the layouts tab to view all the available layouts, or click Expand View on the right side of the Layout tab.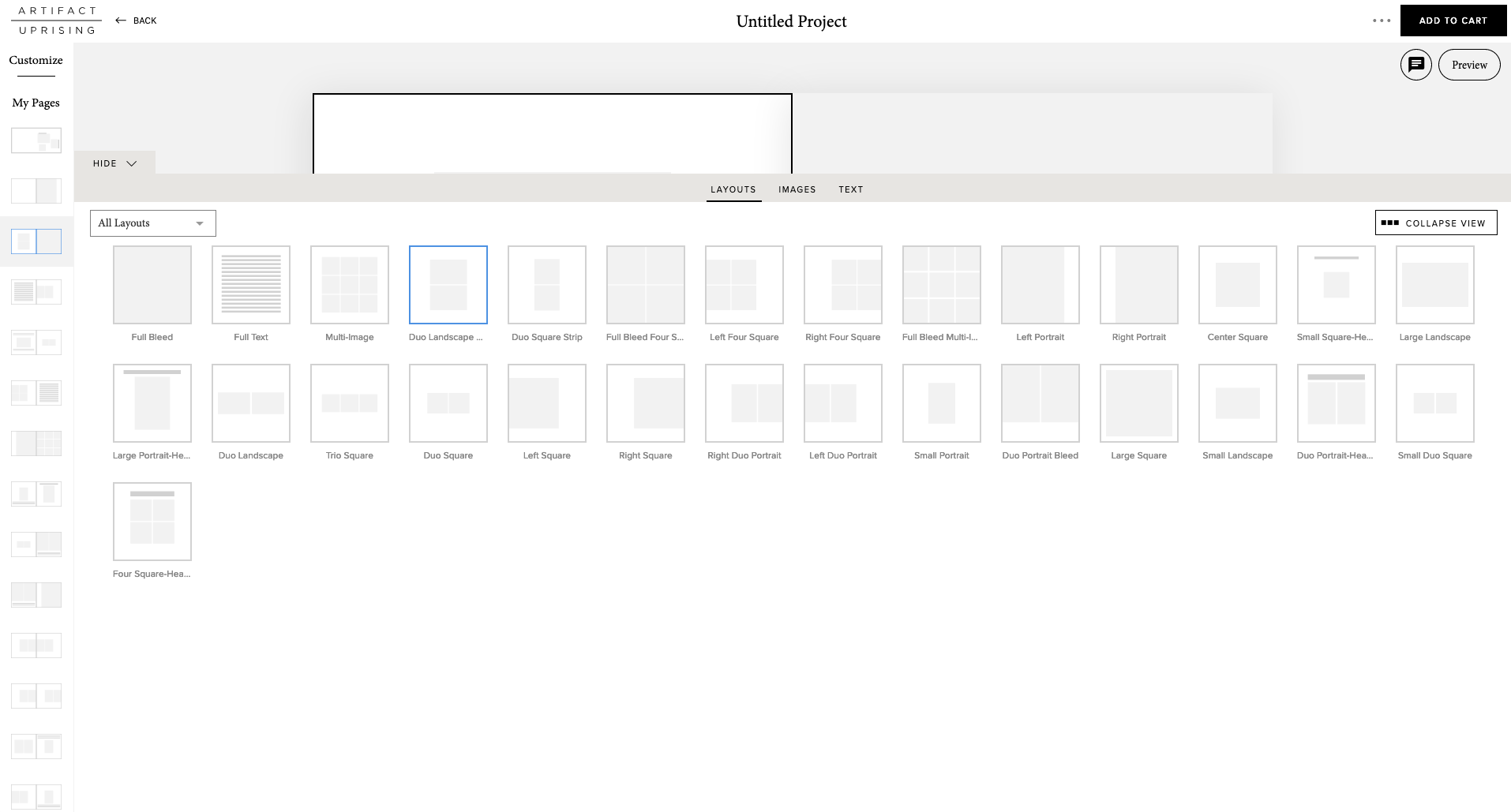 Creating a custom layout in a third party editor? Choose the Full Bleed layout in the Layout tab to fit your custom layout onto the page.
Have questions? Contact us, and we can give you a hand!