To add text to your page, select your desired page layout from the Layout tab along the bottom of the editor, then click over to the Text tab (next to Layout and Images).

From here, click to select the thumbnail that represents where you would like text (indicated by the grey bars above/below the image box in the layout). This will add a text box to your selected layout.

If the selected layout does not offer text options, you will see this message: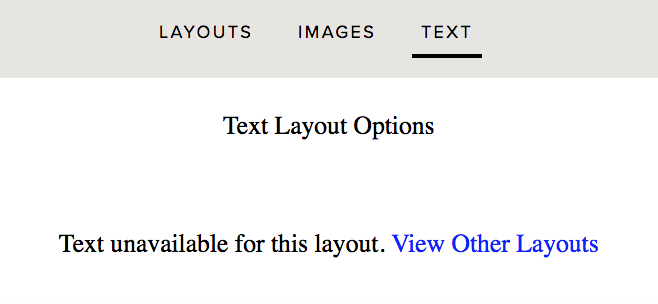 Double click "Insert Text Here" on the selected layout to open the text editor:

To delete any added text, simply open the text editor (above) and delete the text you've added, replacing it with a few clicks of the space bar, and click Save Text.
Have questions? Contact us, and we can give you a hand!