Adding and Editing Text
To add text to your page, first, select your desired page layout from the "Layouts" tab on the bottom right-hand corner of the editor screen. You can see the layouts with text options listed among all of the layouts available. Layouts with text options will have grey lines above, below, or to the side of the image space(s). Once you choose a layout with text, you will see a thin blue box on your page where the text can be added.
Pro tip: If you know you want to add text on most layouts, you can filter the layouts view. Click the icon with three lines above the "Layouts" button, select the filter options (example: layouts with text), and click "Apply Filters". You can filter based on how many images are in the layout, partial or full bleed, and layouts with or without text. Click the "Clear All" option to show all layouts again.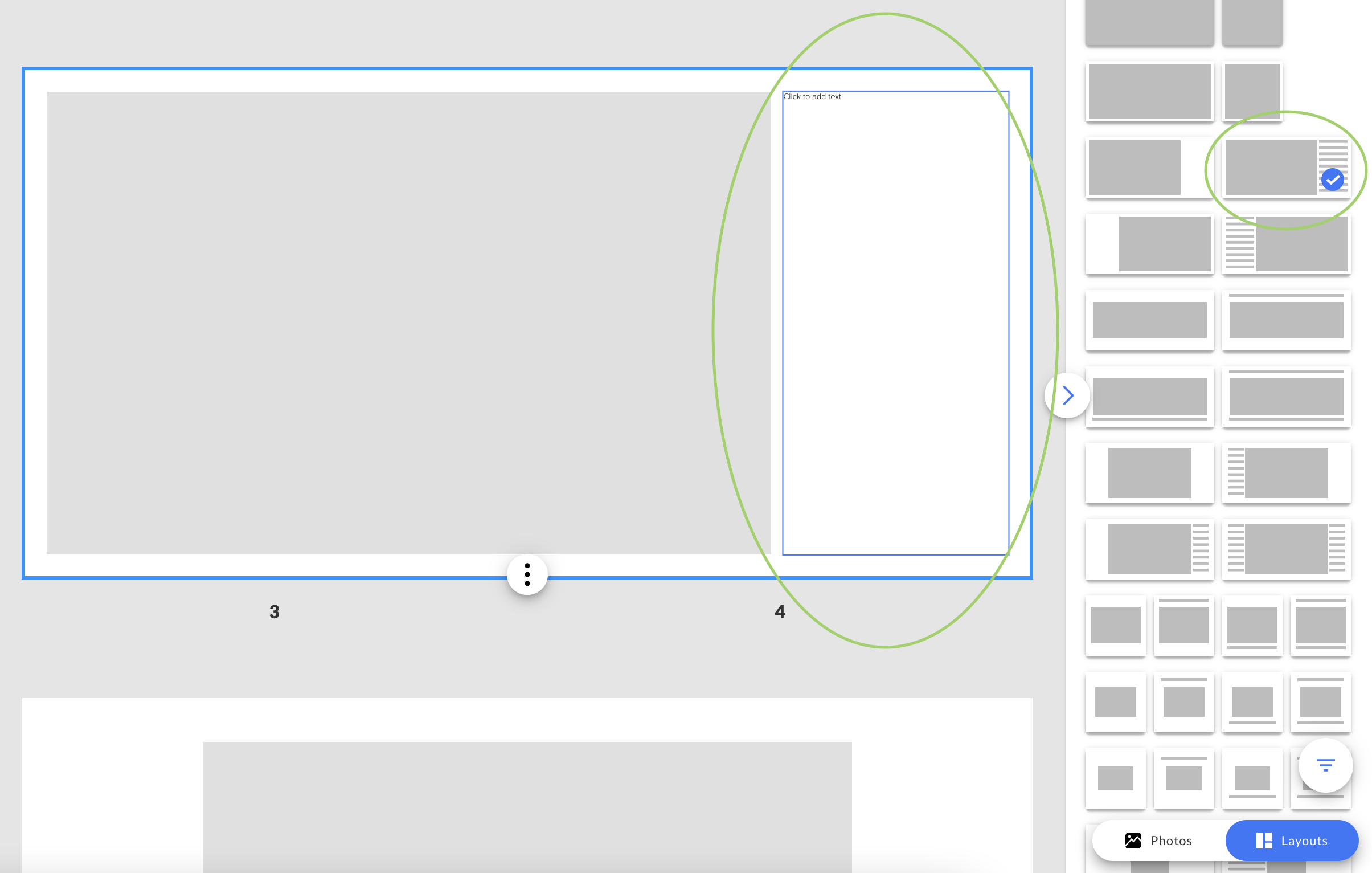 Click "Click to add text" to begin adding text to the text box. Please note that there is a default text size and font for most projects, which can sometimes be a smaller size. To change the text options, you can click on the text menu above the text box.
Here you can change the font type, font size, font color, make the text bold, and edit spacing.

To edit the font in the text box, be sure the text you want to edit is highlighted, and click on the text bar above the text box to see the drop-down menus with the options available.
For example, if you would like to make your text larger, first click and drag on the added text to highlight the portion you want to edit, then click the button with "A" and arrow icon. Here you can adjust the font size. We recommend sizing the font anywhere between 20pt-60pt for most book sizes, but it really depends on how much text you are adding and how you want things to look.
As always, be sure to review the PDF proof before ordering to see how the text will print.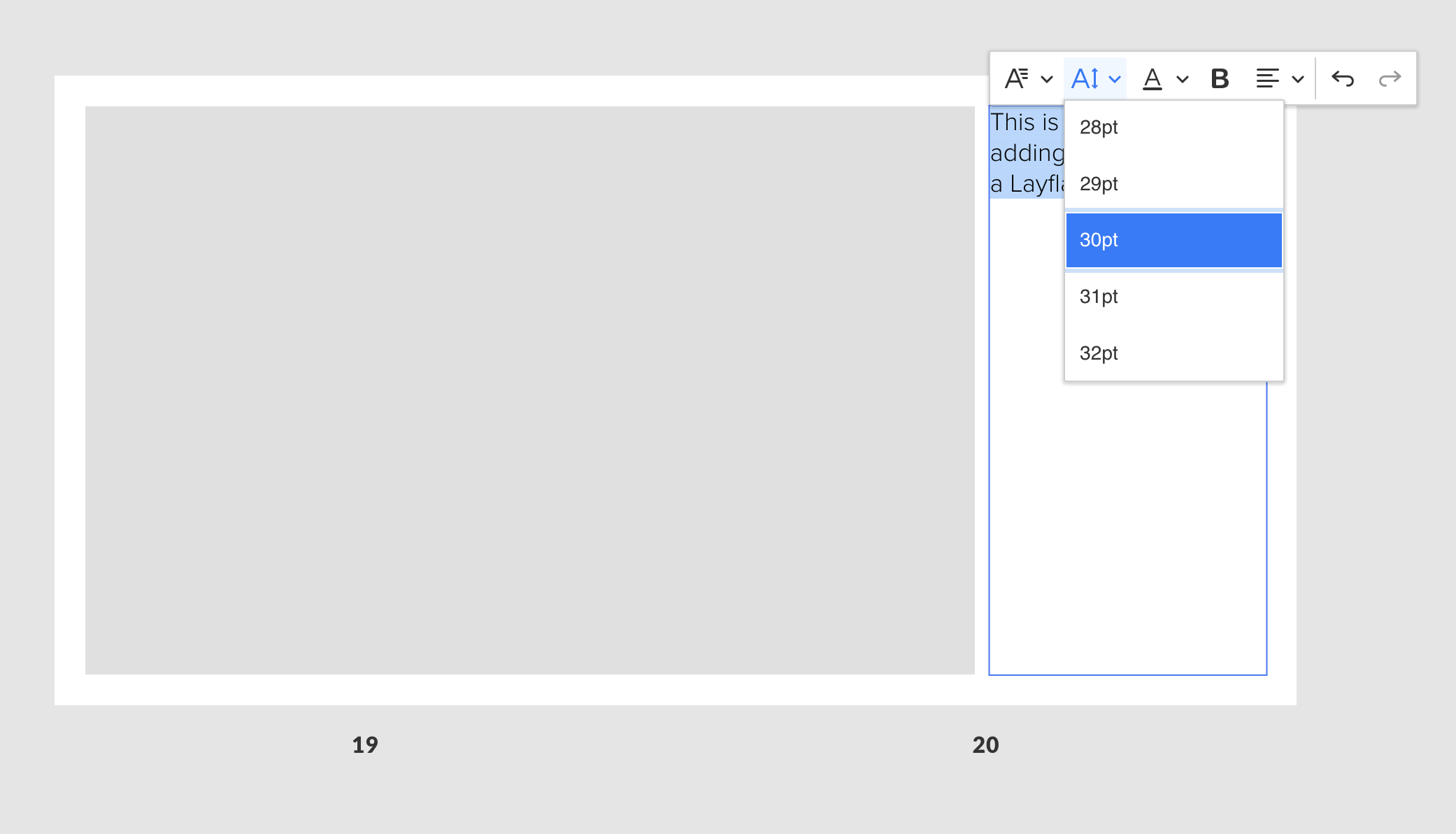 ______________________________________________________________________
Deleting Text
To delete any added text, click into the text box, and delete the text you've added by replacing it with a few clicks of the space bar. You can also remove the text box completely by changing the page layout. Please note, changing the page layout may reset image edits such as cropping.
______________________________________________________________________
Resizing and Moving Text Boxes
To resize a text box, hover over the text box and small blue squares will appear on the corners of the box. Click and drag the corners to resize the text box.
To move a text box, click the small blue icon with 4 arrows, and click and drag the text box to move it around within the page layout.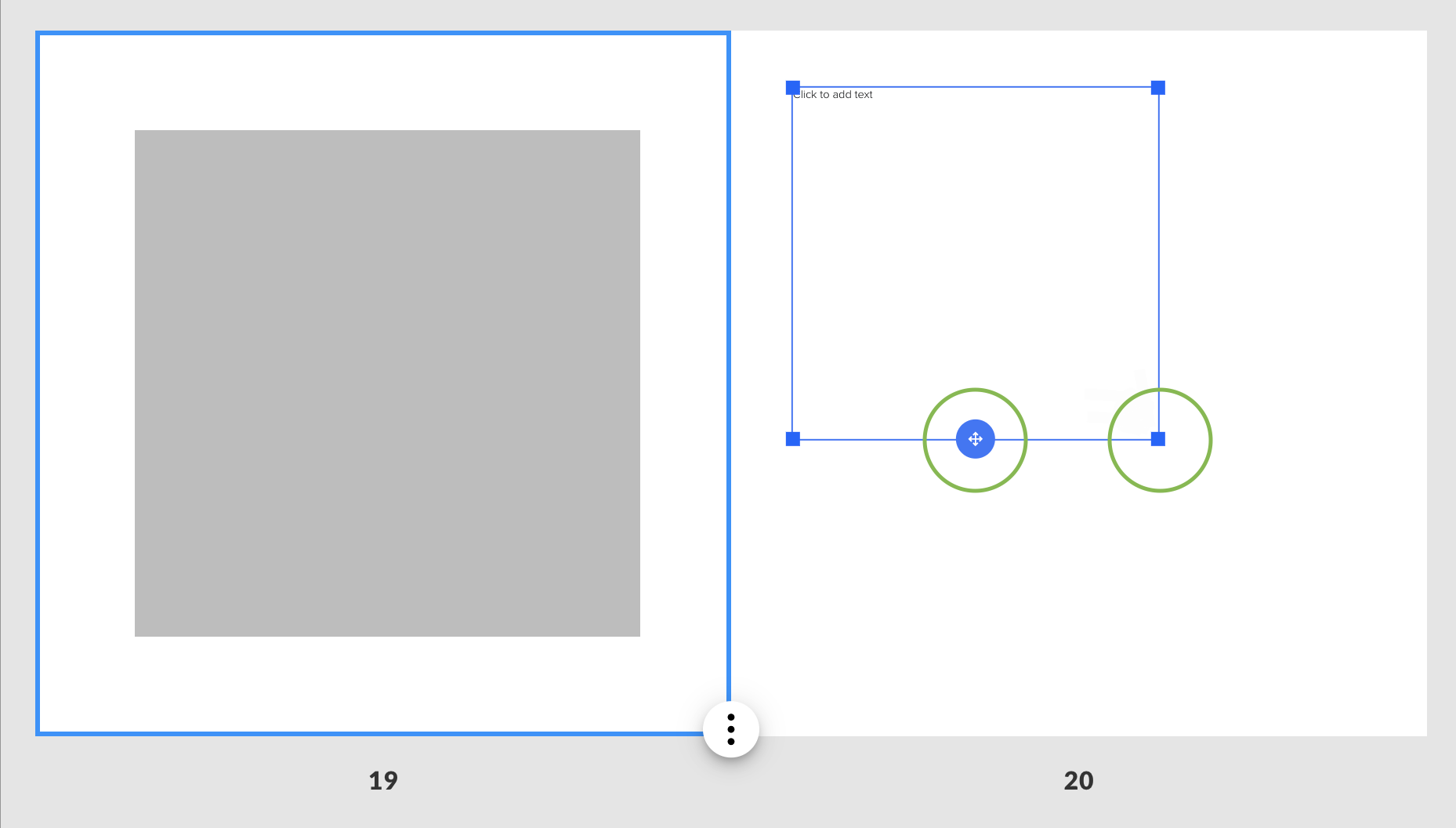 Have questions? Contact us, and we can give you a hand!