You can change the fabric/foil colors and paper type within the editor. Along the left side of the editor, click the + sign next to Customize to expand the bar and view the options available.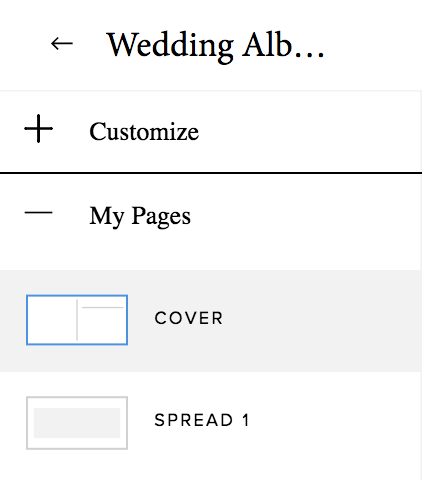 From there, click the small arrows to the right of album size and paper type to drop the available options, and click the thumbnail color boxes to change your fabric/foil colors.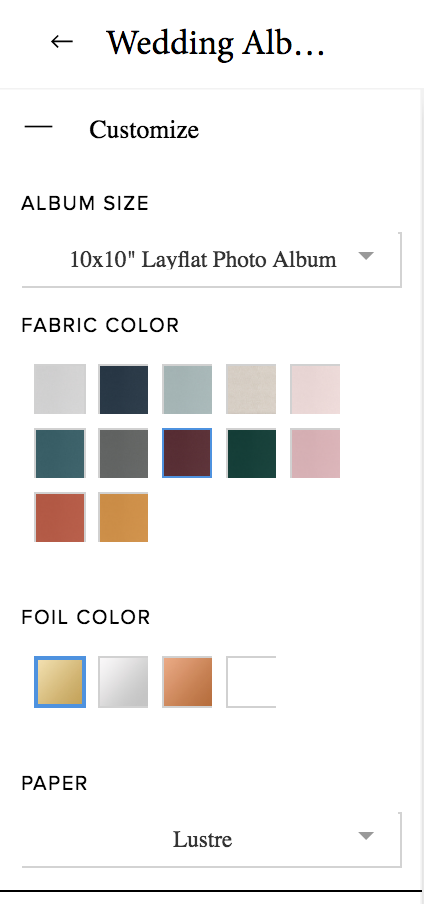 *Please be sure to double check your options before proceeding through checkout - no options can be changed once an order has been placed.