To add, delete, and rearrange pages in your book, head to the Organize tab on the left side of the editor. From there, you can complete any of the following actions in two-page (one spread) increments: 
To add pages: Click the Add Pages button located either at the top right corner of the page, or at the end of the page (at the bottom of the page). If a spread is already selected in the tab, clicking the button at the top right will insert the pages into the book directly after the selected spread.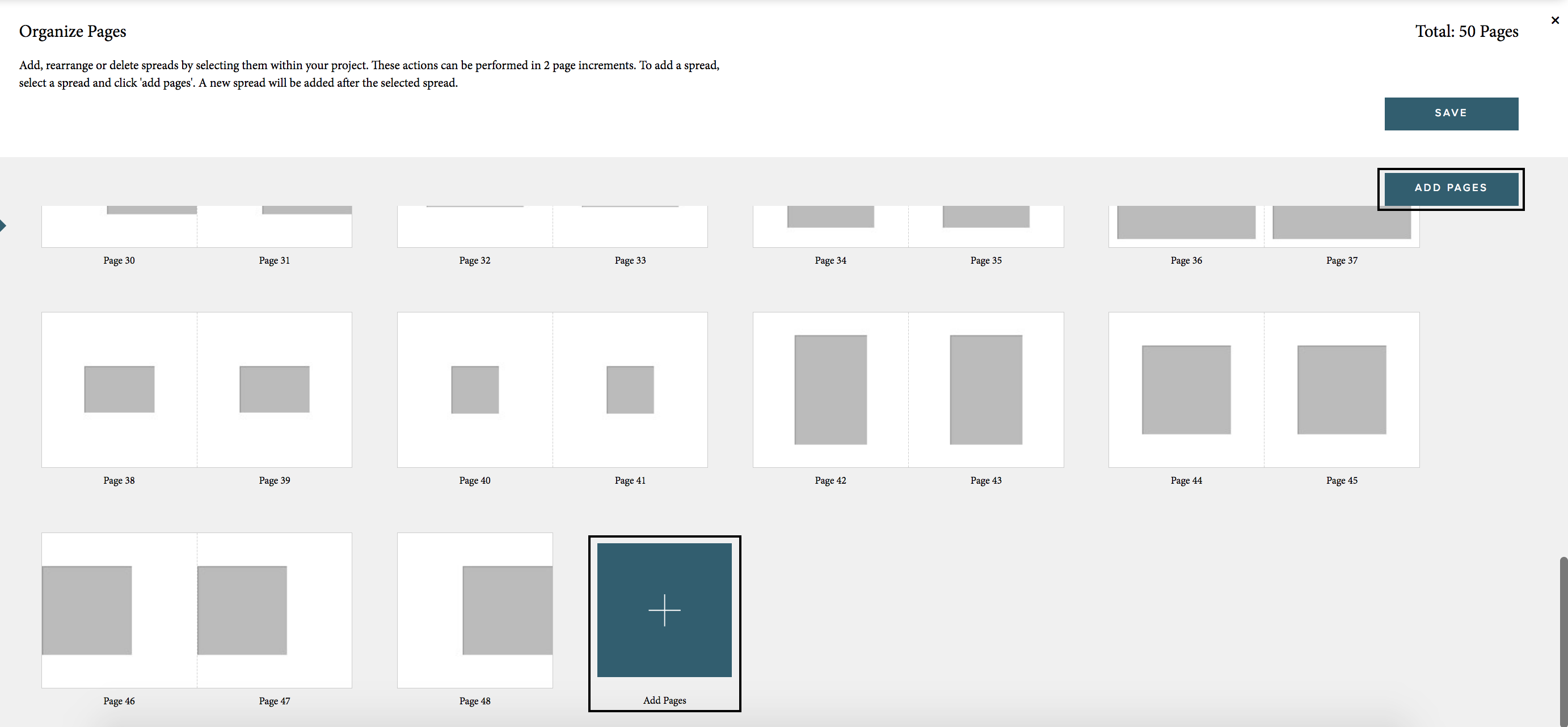 To delete pages: Click to select the spread you want to delete, then click the blue trash can underneath the spread to delete. Please note this action cannot be undone.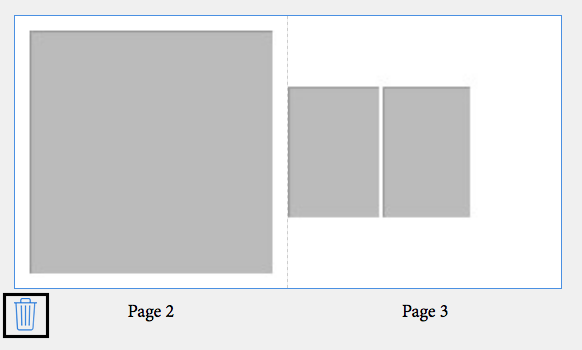 To rearrange pages: Click to select the spread you want to move, then drag and drop it to the desired location. A blue bar will appear between spreads to indicate where the selected spread will appear. 
After these actions, be sure to click Save in the top right corner before moving back to the other tabs to continue editing your project. 
*Please Note: We are currently in the process of creating a new editor. We are launching new products a few at a time so our videos might seem a little out of date. If you have any questions, please contact us.