Because we are a small team, we do not have the capacity to review projects before they print. That said, you can always review your project before placing an order, or reach out to our team for a second set of eyes.
For projects started before June 2018, you can use the Share function on the right side of the My Projects page to send a preview file of the project to yourself. 
For projects started during or after June 2018, within the editor, click the three dots icon to the top right of the editor, then select View Page Proof. There is currently no way to view projects outside of the editor. 
Note: View Page Proof will only appear as an option once you are logged into your Artifact Uprising account.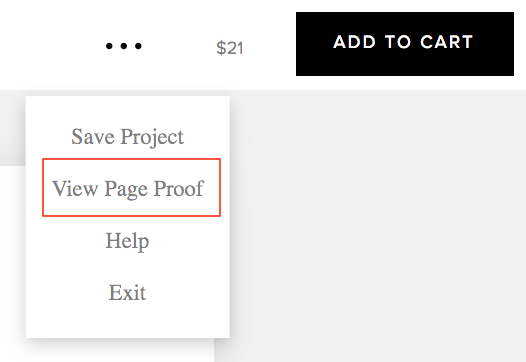 Please review your project before you order. This means you can still make edits to the project after the review. Once you have placed your order, no changes can be made to the project.