The editor is designed to warn you when you have potential blank pages in your project. When you click Add to Cart from the editor, you will see a warning like this: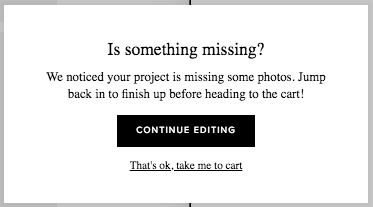 You could have blank pages scattered throughout or at the end of your project - first review your entire project, and make sure you don't see any blank pages! Every page you see in the editor will print, even if it is blank.
To learn how to remove blank pages, head here: Add, Delete, & Rearrange Pages
Any grey image templates you do not fill will not print grey - they will print completely white. Below is an example of a page that will bring up that blank page warning, but is not actually blank: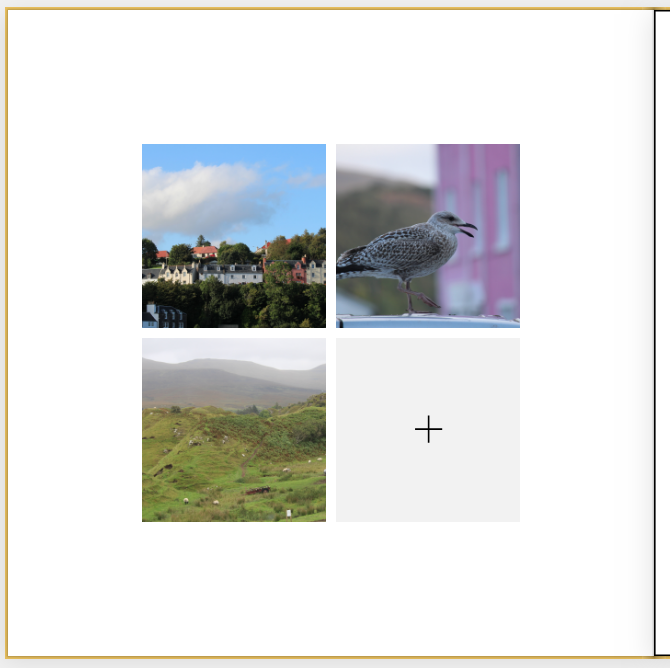 If you do not see any blank pages in your project (or the blank pages are intentional), no need to worry! No blank pages will appear after you order. Just click "That's ok, take me to the cart" to check out.