Please note: there is currently no way to change the size (8x8, etc) or type (layflat, etc) of a book project once it has been started. You will need to start a new project in order to change the size or type. 
You can change the fabric color, foil color, and paper type of your book before ordering, once the project has been added to your cart. Click the small Update button next to the options you want to change, and you will be redirected to a screen where you can select your preferred options. Then click Update Cart to go back to your cart with the updated options shown.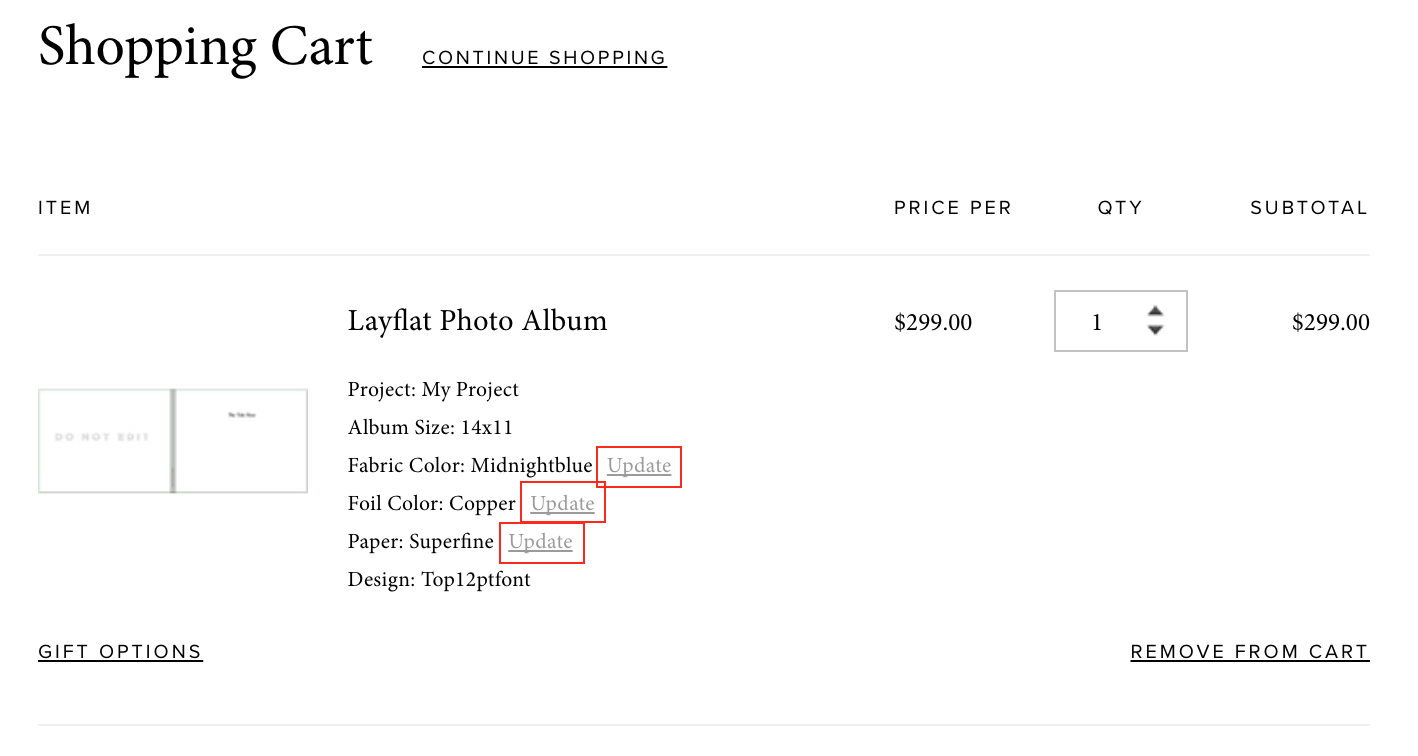 *Please be sure to double check your options before proceeding through checkout - no options can be changed once an order has been placed.