To add a photo to your project once it is uploaded to the editor, go to the Images tab in the bottom toolbar, hover over your image, and click Add or Replace.
Add will insert the image into the next blank template
Replace will move the image into the currently selected template and replace the image that was there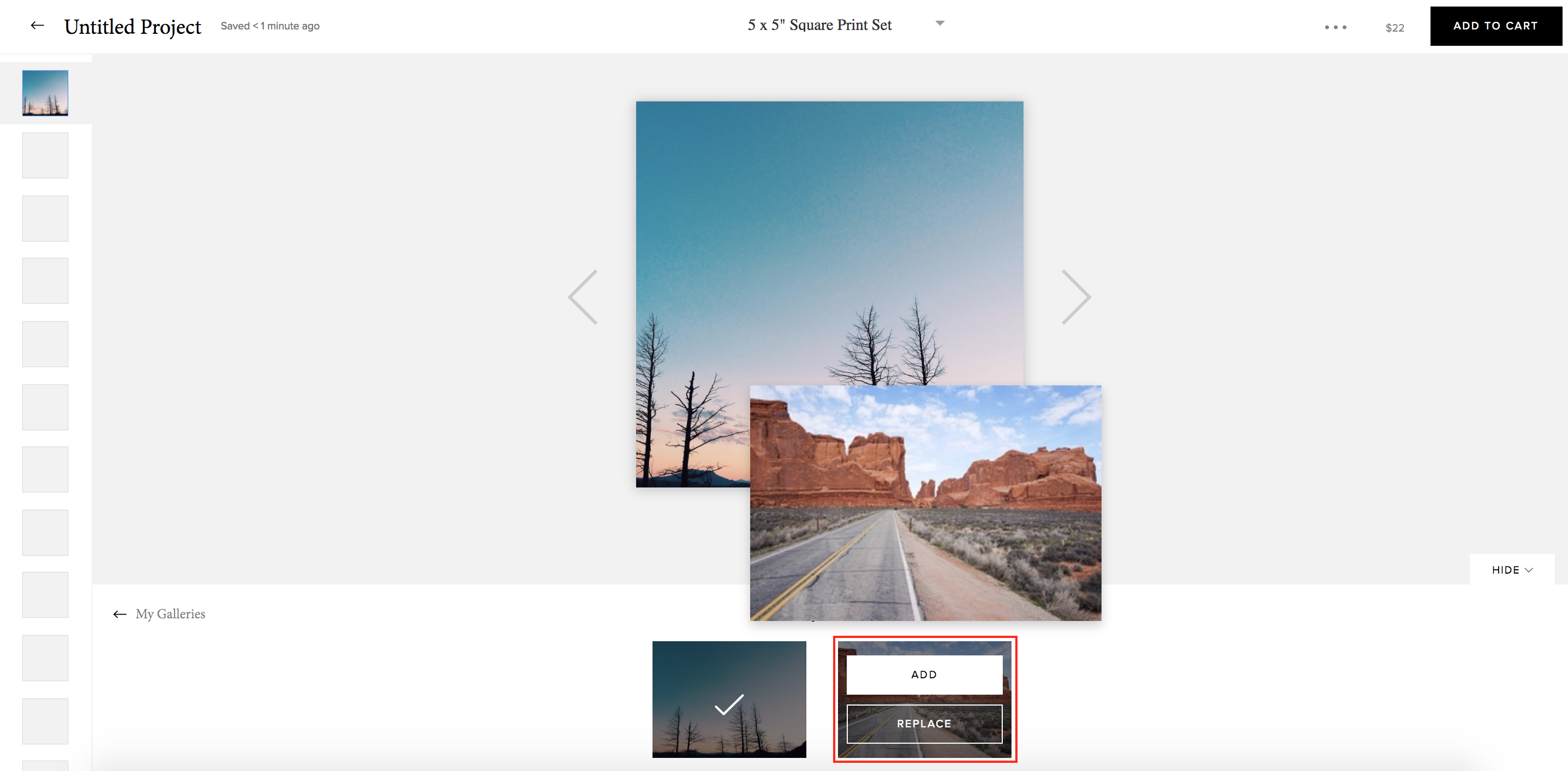 An image will appear greyed out with a check mark over it if it has already been added to the project. 
To remove an image from a template, select the image in the template to Edit Photo, then click the trash can in the bottom left corner of the image editor to remove it. The image will still be present in your image toolbar.